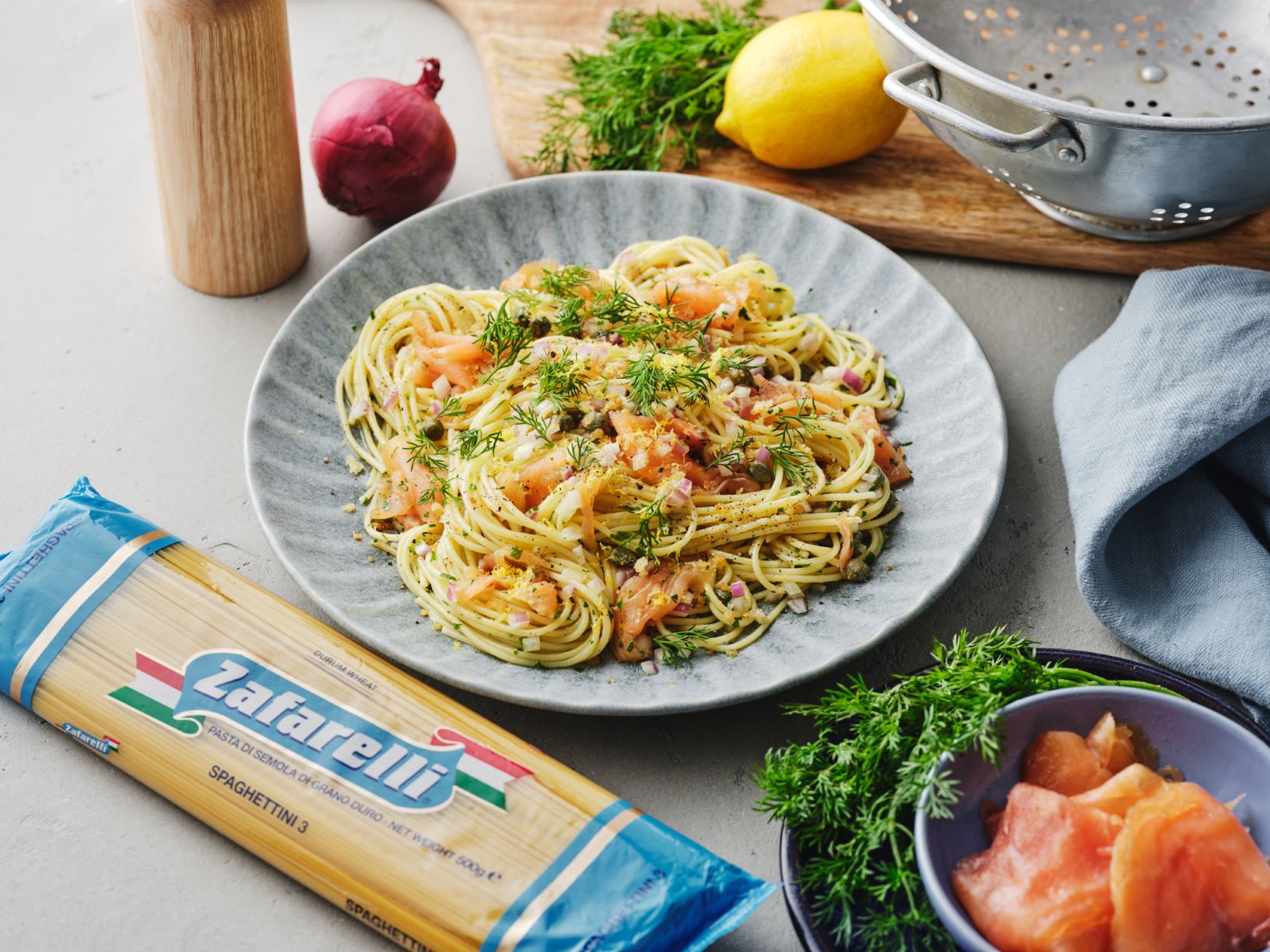 Ingredients
---
Zafarelli Spaghettini 500g
5 tbsp olive oil
400g smoked salmon, torn into bite sized pieces
⅓ cup baby capers
1 red onion, finely diced
1 lemon, zest and juice
2 tbsp chopped parsley
2 tbsp chopped dill and extra leaves to garnish
½ cup fresh breadcrumbs
sea salt and cracked black pepper
Method
---
Heat a small frypan over medium heat, add 2 tbsp olive oil and breadcrumbs and fry until golden and crunchy. Season with salt and pepper.
Meanwhile, in a pot of boiling salted water, add pasta and cook as per packet in
Drain the pasta and return to the hot pot. Add remaining ingredients, season with salt & pepper and gently toss to combine.
Serve topped with breadcrumbs and garnished with dill leaves.
TRY THESE OTHER GREAT RECIPES