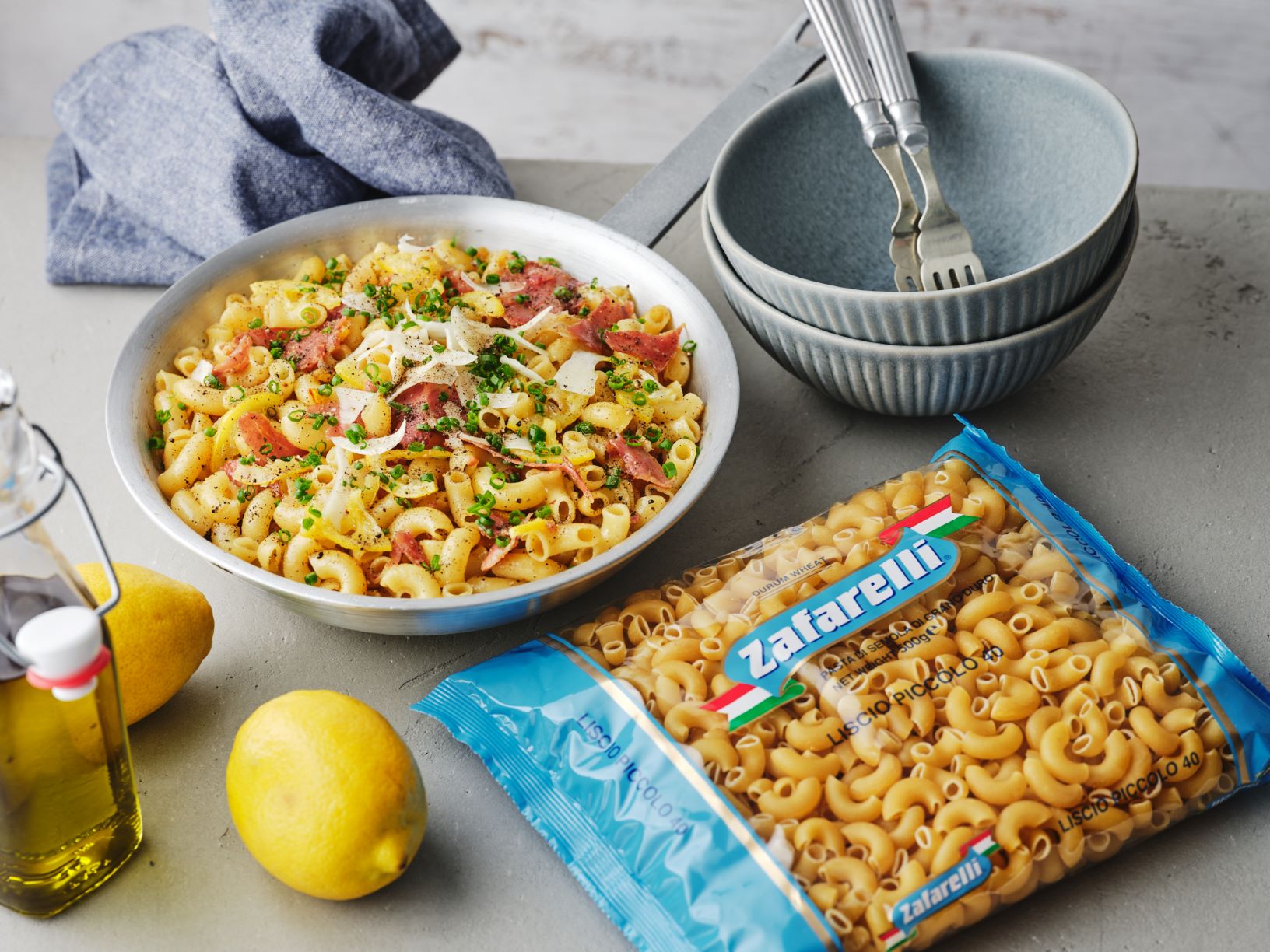 Ingredients
---
Zafarelli Liscio Piccolo 500g
125g butter, cubed
1 lemon, quartered & thinly sliced
10 slices prosciutto, torn into bite sized pieces
sea salt & cracked black pepper
shaved pecorino and chopped chives to garnish
Method
---
Heat a medium frypan low/ medium heat. Add half the butter, allow to melt, add lemon slices and prosciutto and continue to cook until butter has browned, lemon is caramelised and prosciutto is crisp.
Meanwhile, in a pot of boiling salted water, add pasta and cook as per packet instructions, retaining a ⅓ cup of the pasta cooking water.
Add the pasta to the sauce with the pasta cooking water, add the remaining butter and stir well until melted and combined. Season to taste with salt & pepper.
Serve garnished with shaved pecorino and chives.
TRY THESE OTHER GREAT RECIPES