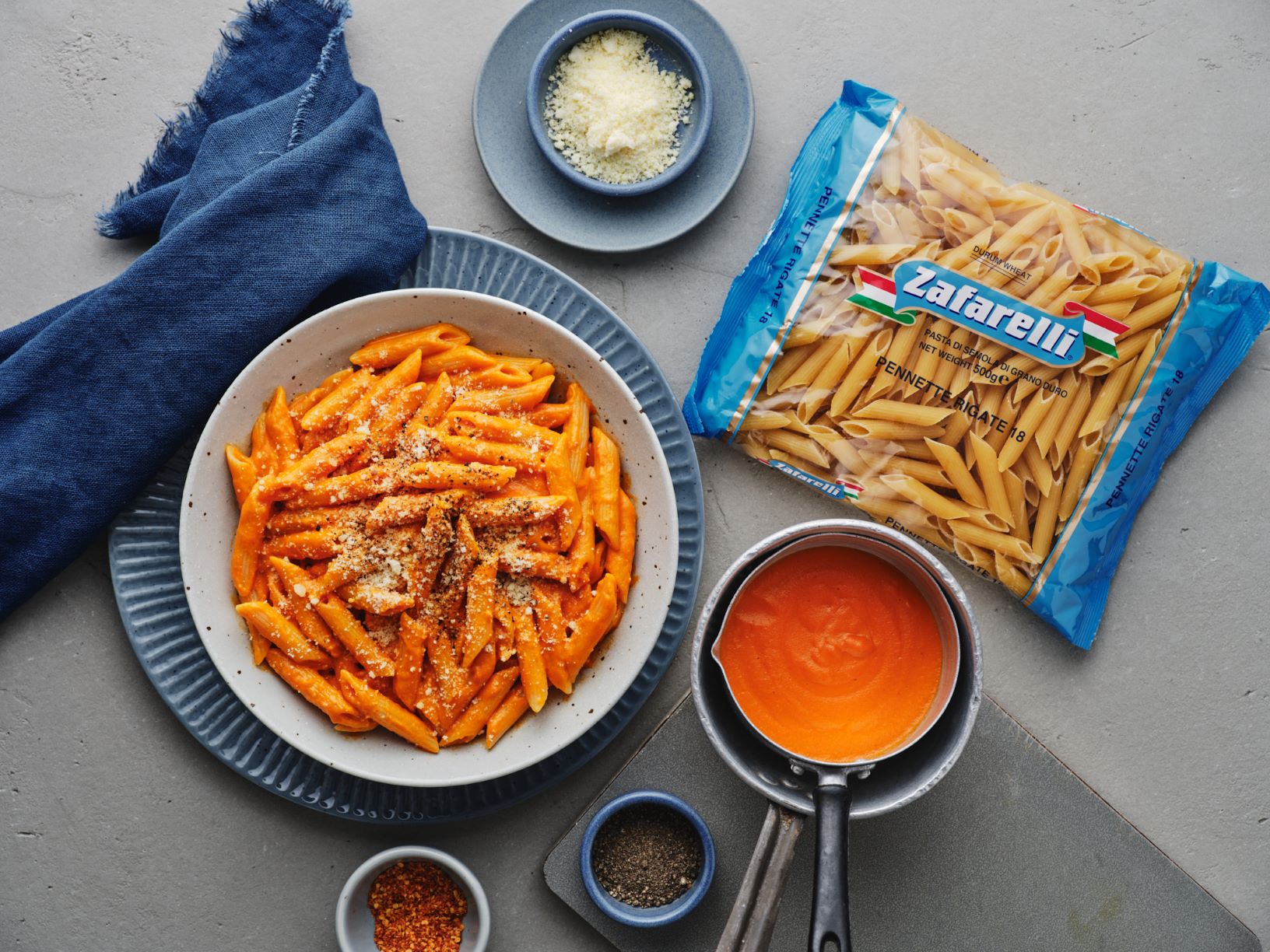 Ingredients
---
Zafarelli Penne Rigate 500g
50g butter
1 onion, finely diced
3 garlic cloves, finely chopped
½ tsp chill flakes
⅓ cup tomato paste
400g tinned tomato
1 cup thickened cream
¼ cup vodka
sea salt and cracked black pepper
50g grated parmesan and extra garnish
Method
---
Heat a medium saucepan over medium heat, add butter, onion, garlic and chilli and sauté until onion softens.
Add tomato paste, stir well to combine and cook for 2 minutes.
Add tinned tomato, season with salt & pepper and simmer for 10 minutes.
Add cream and stir through to combine.
Transfer the mix to a blender, blend until smooth, then return the sauce to the saucepan and add the vodka.
Meanwhile, in a pot of boiling salted water, add pasta and cook as per packet instructions, retaining a little of the pasta cooking water.
Add the cooked pasta to the sauce and stir through the parmesan, adding a little pasta cooking water to loosen the sauce if necessary.
Serve garnished with grated parmesan and cracked black pepper.
TRY THESE OTHER GREAT RECIPES