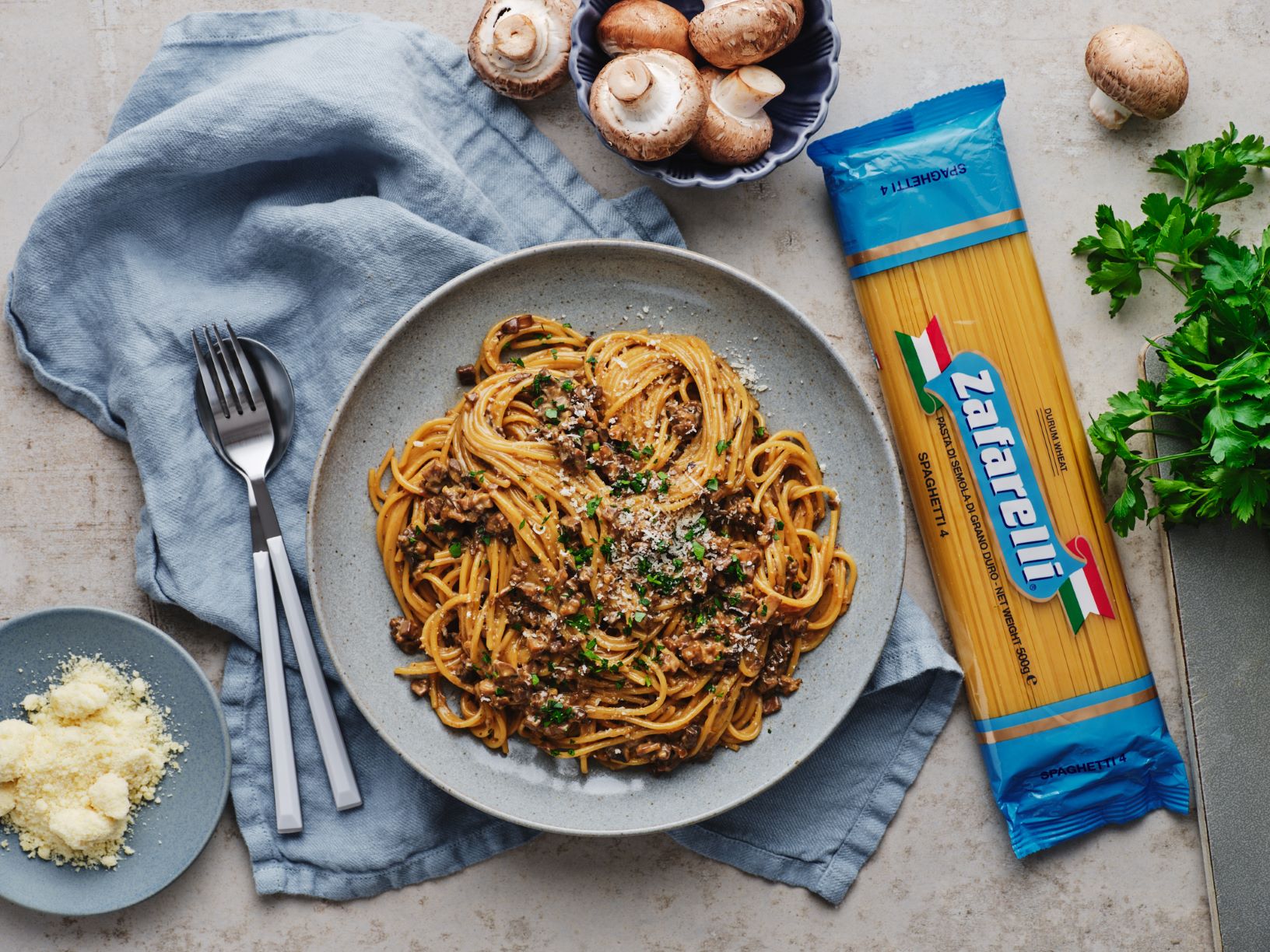 Ingredients
---
Zafarelli Spaghetti 500g
1 tbsp olive oil
40g butter
2 shallots, finely chopped
3 garlic cloves, finely chopped
6 sage leaves, finely chopped
400g swiss brown mushrooms, roughly chopped
sea salt & cracked black pepper
⅓ cup white wine
1 cup chicken or vegetable stock
½ cup cooking cream
⅓ cup grated parmesan
Method
---
Heat a large frypan over medium to high heat, add olive oil and butter.
Once the butter melts, add shallots, garlic and sage and sauté until softened.
Add mushrooms and cook until they release their moisture and continue to cook until the moisture evaporates. Season with salt and pepper.
Add wine and reduce by half.
Add stock and reduce by half.
Add cream and reduce until creamy.
Meanwhile, in a pot of boiling salted water, add pasta and cook as per packet instructions, retaining a little of the pasta cooking water.
Add the pasta to the pan and toss to mix through, adding a splash of pasta water to loosen the sauce if required.
Serve pasta garnished with grated parmesan.
TRY THESE OTHER GREAT RECIPES