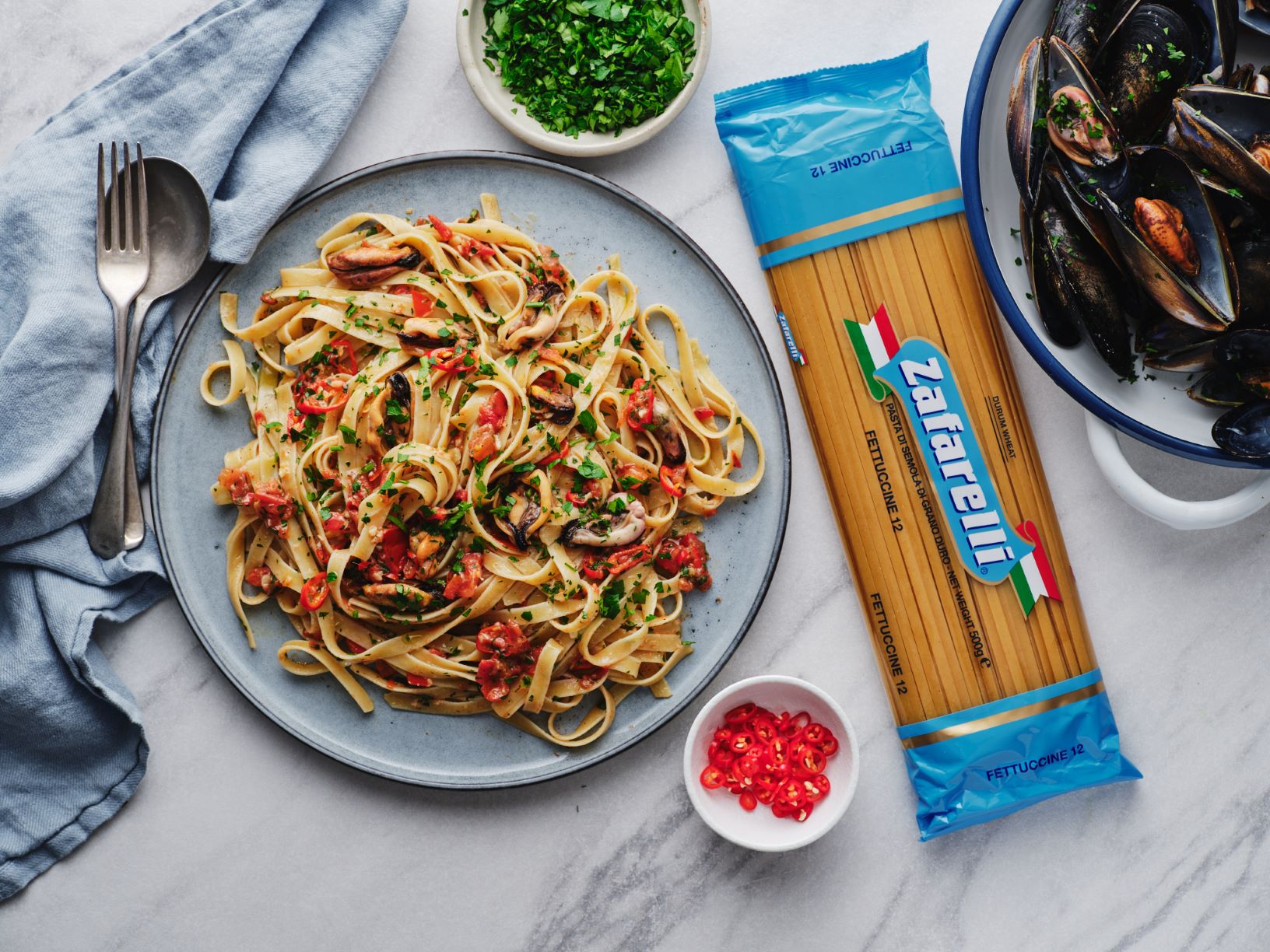 Ingredients
---
Zafarelli Fettuccine 500g
4 tbsp olive oil
3 garlic cloves, finely chopped
12 anchovy fillets, roughly chopped
2 large red chilli, finely sliced
3 tomatoes, seeded and roughly chopped
1 cup white wine
2 kg black mussels, cleaned
¼ cup chopped parsley
Method
---
Heat a large, deep pan over medium heat, add olive oil, garlic, anchovy and chilli and sauté for 2 minutes.
Add tomatoes and cook for a further 5 minutes.
Add wine and reduce by half.
Turn heat up to high, add mussels and cover with a lid.
Check after a couple of minutes and remove any mussels that have opened.
Continue to cook until all mussels have opened (discarding any that don't).
Remove the mussels from their shell and place mussel meat into the sauce.
Meanwhile, in a pot of boiling salted water, add pasta and cook as per packet instructions.
Place the pasta into the pan and toss well to mix through.
Serve pasta garnished with chopped parsley.
TRY THESE OTHER GREAT RECIPES