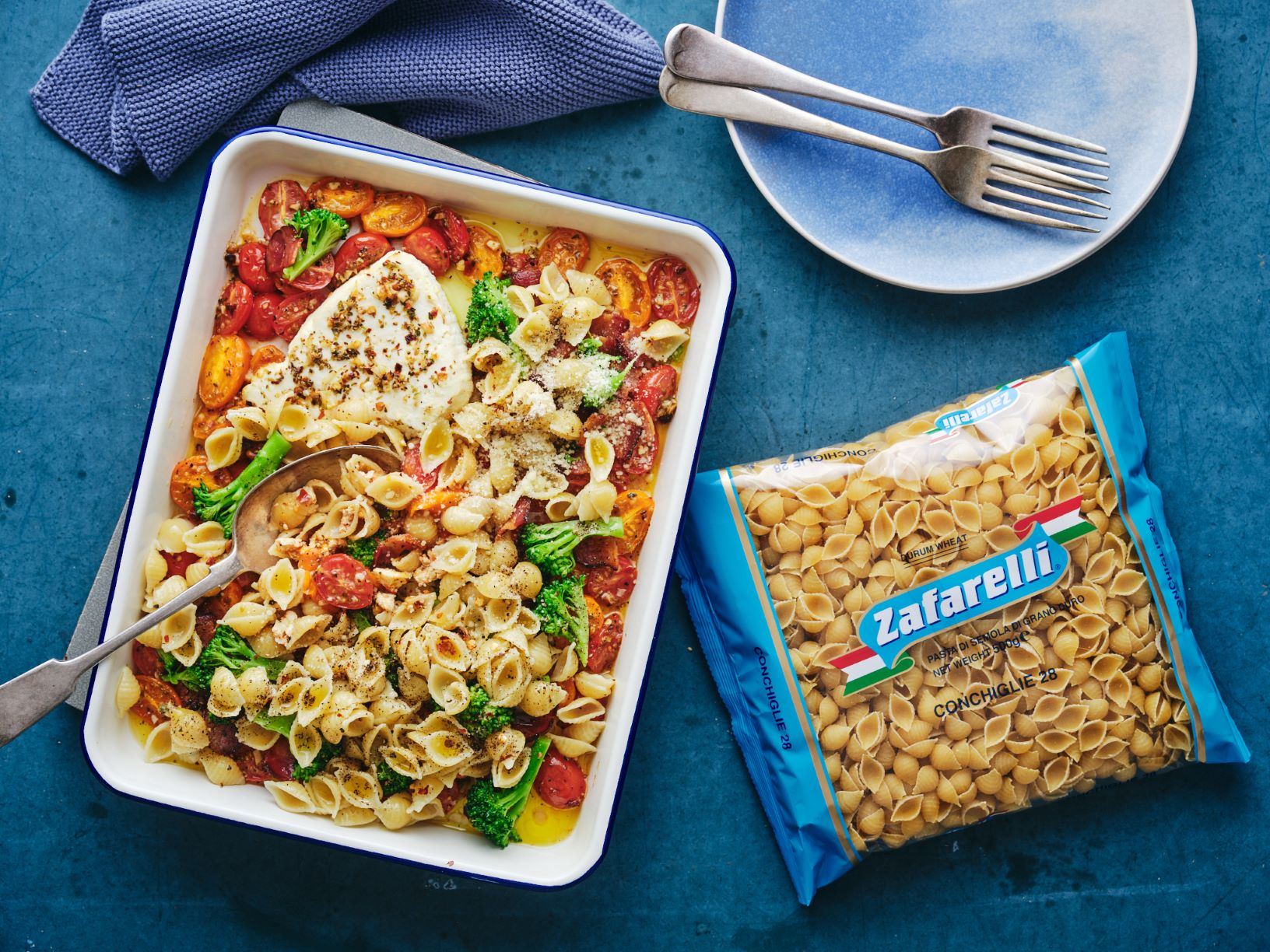 Ingredients
---
Zafarelli Conchiglie 500g
2 garlic clove, finely chopped
5 tsp oregano
1 tsp dried chilli flakes
5 tbsp olive oil
500g mixed ripe cherry tomatoes, roughly chopped
200g quality ricotta cheese
150g pancetta, sliced
300g broccoli, chopped into small florets
30g Parmesan or Pecorino, grated
Method
---
Preheat oven to 185ºC
In a mixing bowl combine garlic, oregano, chilli, salt and pepper and 2 tbsp. oil.
Place tomatoes and ricotta on a baking tray and spoon garlic and chilli mixture over ricotta and cook for 30 minutes.
Warm a pan on medium heat, add oil and pancetta and cook for 5 to 7 minutes until golden brown.
Meanwhile, in a pot of boiling salted water, cook pasta as per packet directions. When there is 4 minutes left add broccoli to the pot.
Combine cooked pasta, tomatoes, ricotta, pancetta, parmesan, broccoli and a splash of pasta water and mix gently. Season to taste.
Finish with a drizzle of oil and parmesan.
TRY THESE OTHER GREAT RECIPES