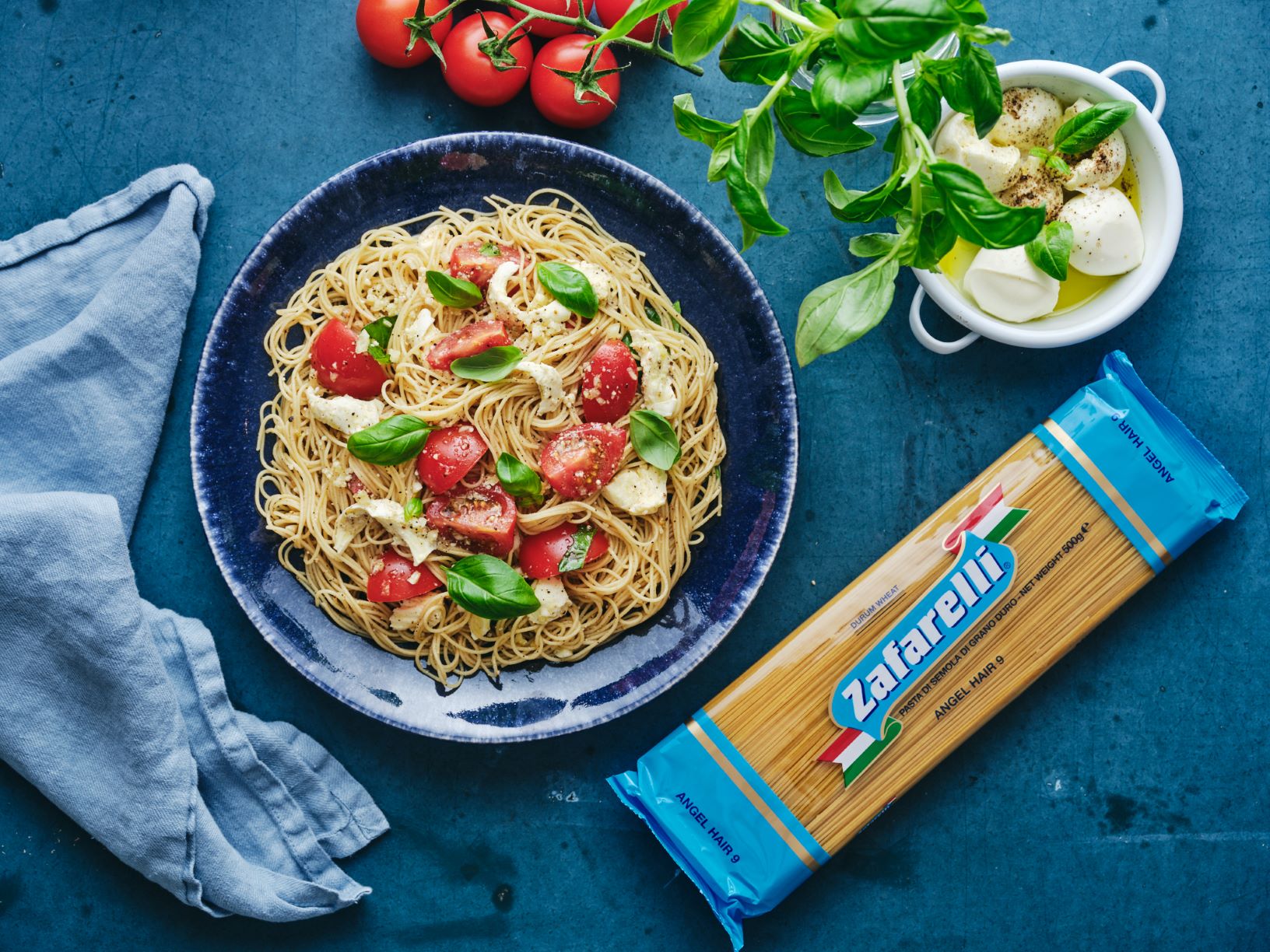 Ingredients
---
Zafarelli Angel Hair Spaghetti 500g
800g vine-ripened tomatoes, cut into quarters
2 garlic cloves, finely chopped
⅓ cup extra virgin olive oil and extra drizzle to serve
⅓ cup grated parmesan, plus extra shaved parmesan, to serve
½ cup basil leaves
250g bocconcini, roughly torn
Salt and pepper
Method
---
In a medium bowl add tomatoes, oil, garlic, parmesan, salt and pepper and half the amount of basil. Mix to combine and set aside to marinate.
Meanwhile, in a pot of boiling salted water, cook pasta as per packet directions.
In a large bowl, add cooked pasta with the fresh tomato mixture adding a splash of the pasta cooking water and toss well to combine. Add bocconcini and remaining basil.
Add parmesan and drizzle of oil to serve.
TRY THESE OTHER GREAT RECIPES