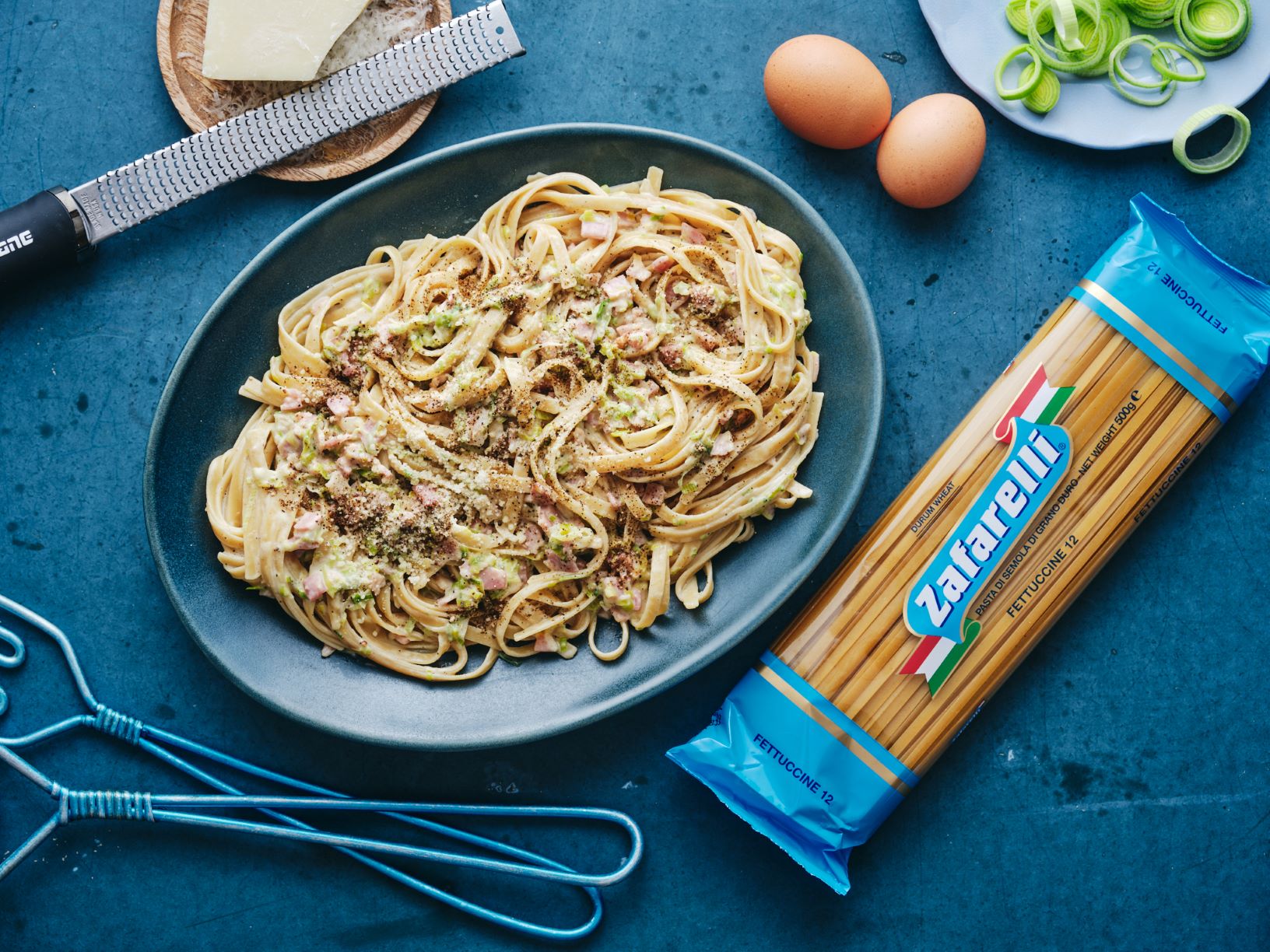 Ingredients
---
Zafarelli Fettucine 500g
1 tbsp olive oil
1 tbsp butter
200g, pancetta, finely chopped
2 leeks, chopped finely
1 egg, plus another 3 yolks (4 eggs)
¼ cup of parmesan, grated
¼ cup of pecorino, grated
Salt and cracked pepper
Method
---
In a pot of boiling salted water, cook pasta as per packet directions.
Meanwhile, heat a pan on low to medium heat. Add oil, butter & pancetta. Cook for 5 to 7 minutes or until pancetta starts to brown.
Remove pancetta from pan and add leeks and cook for 3 to 5 minutes or until soft.
Add pancetta back to the pan.
Mix eggs, pecorino, parmesan. Season with salt and pepper.
Strain pasta, place into the pan and add a splash of pasta water & egg. Mix pasta immediately.
Serve with a generous amount of cracked pepper over the top.
TRY THESE OTHER GREAT RECIPES