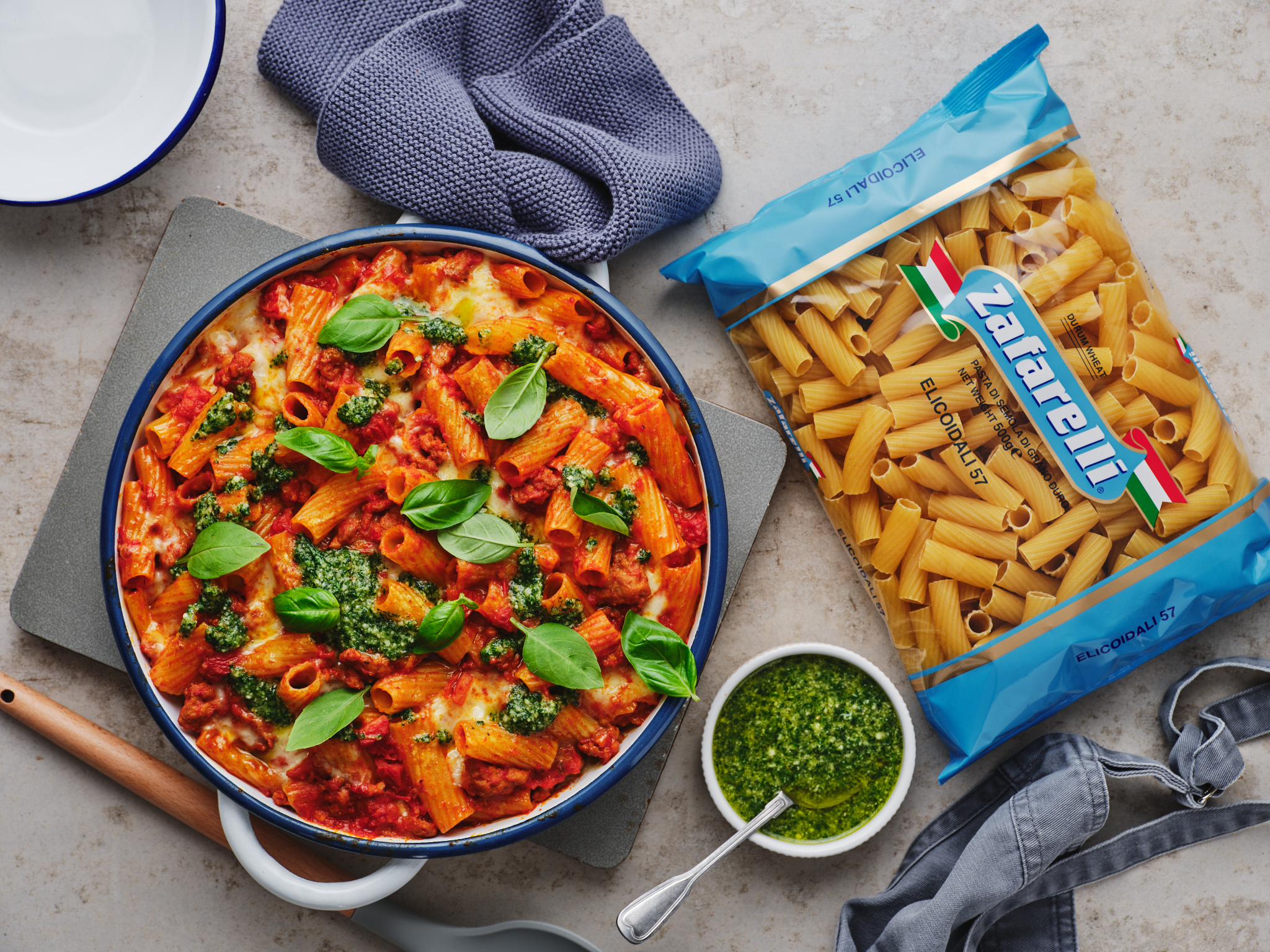 Ingredients
---
500g Zafarelli Elicoidali
2 tbsp olive oil
1 onion, finely diced
3 garlic cloves, finely chopped
300g fresh chorizo, skins removed
½ cup chopped sun-dried tomato
700ml tomato passata
sea salt & cracked black pepper
½ cup grated mozzarella
basil leaves to garnish
for pesto
2 garlic cloves
20g pinenuts
2 cups basil leaves
¼ cup grated parmesan
⅓ cup olive oil
Method
---
Preheat oven to 180C
Heat a large frypan over medium to high heat, add olive oil, onion and garlic and sauté until softened.
Crumble chorizo into small pieces, add to the pan and cook until browned.
Add sun-dried tomato and passata, season with salt & pepper and bring to the boil, then simmer for 20 minutes.
Place all the ingredients for the pesto into a small food processor and blitz until a paste forms.
Meanwhile, in a pot of boiling salted water, add pasta and cook for two minutes less than suggested on the packet instructions.
Drain pasta and add to the frypan and stir well to mix through.
Transfer to a baking dish, cover with foil and bake for 30 minutes.
Uncover the bake, add mozzarella and return to the oven for 10 minutes.
Allow the bake to rest for 10 minutes before serving drizzled with pesto and garnished with basil leaves.
TRY THESE OTHER GREAT RECIPES