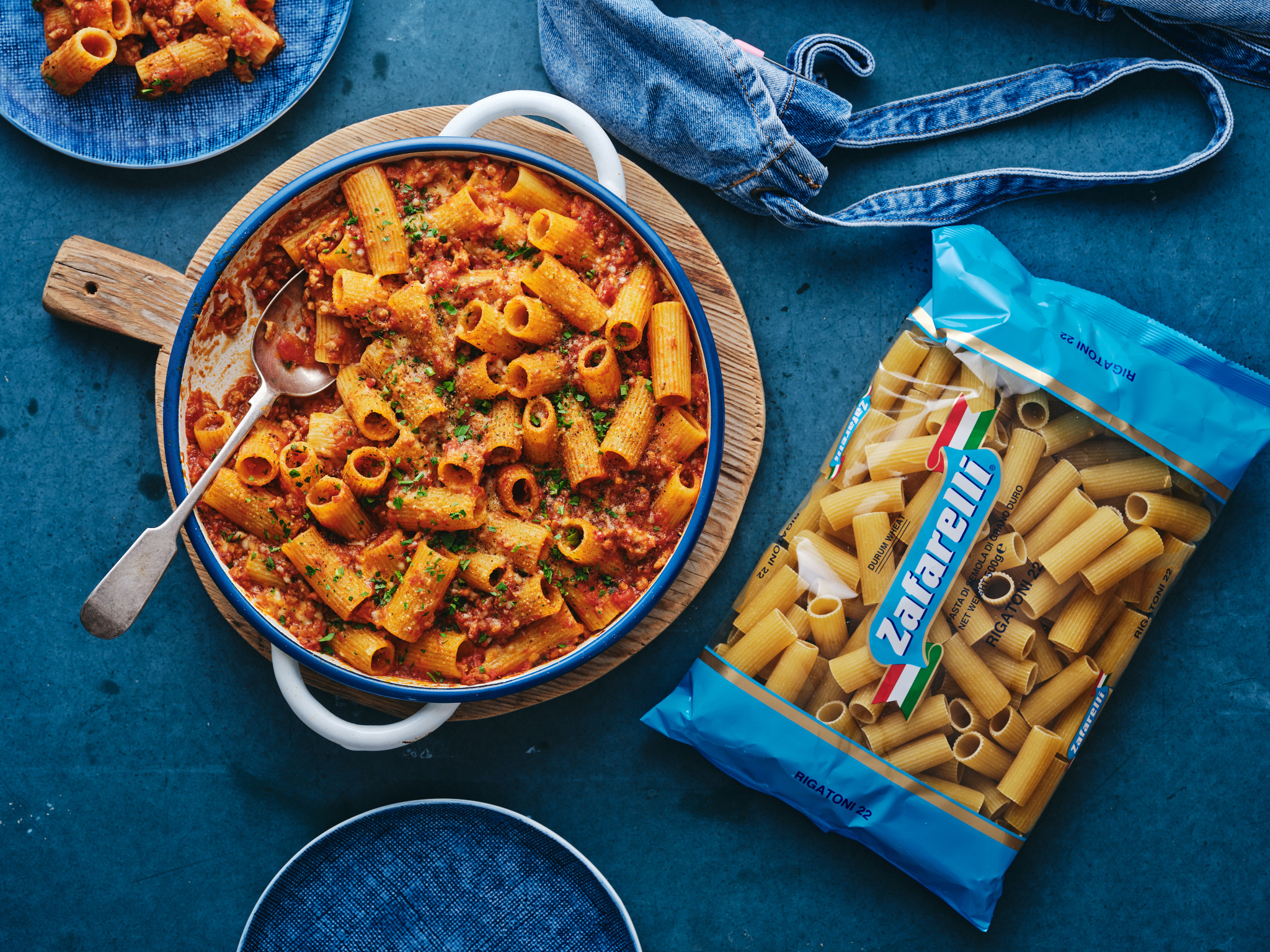 Ingredients
---
Zafarelli Rigatoni 500g
4 tbsp olive oil
1 sml white onion, diced finely
1 tsp fennel seeds
¼ cup basil, chopped finely
30g pancetta, diced small
250g minced pork
½ cup of white wine
1 jar of tomato passata
1 cup grated pecorino
250g grated mozzarella
Salt & pepper
Method
---
Pre heat oven to 200 ºC
Heat olive oil in a large saucepan. Add onion, fennel, basil, pancetta on medium heat.
Cook for 5 minutes, stirring occasionally.
Add the meat and cook for 8 minutes, stirring frequently.
Pour in the wine and cook until alcohol has evaporated.
Stir in tomato passata. Cover and simmer for 15 to 20 minutes
Add salt and pepper to taste. Add a small amount of pasta water if needed to thin sauce.
Cook pasta as per packet directions.
Strain pasta and add to pan.
Mix in both cheeses and pour into a baking dish.
Top with pecorino and mozzarella.
Bake in oven for 20 minutes or until golden.
TRY THESE OTHER GREAT RECIPES