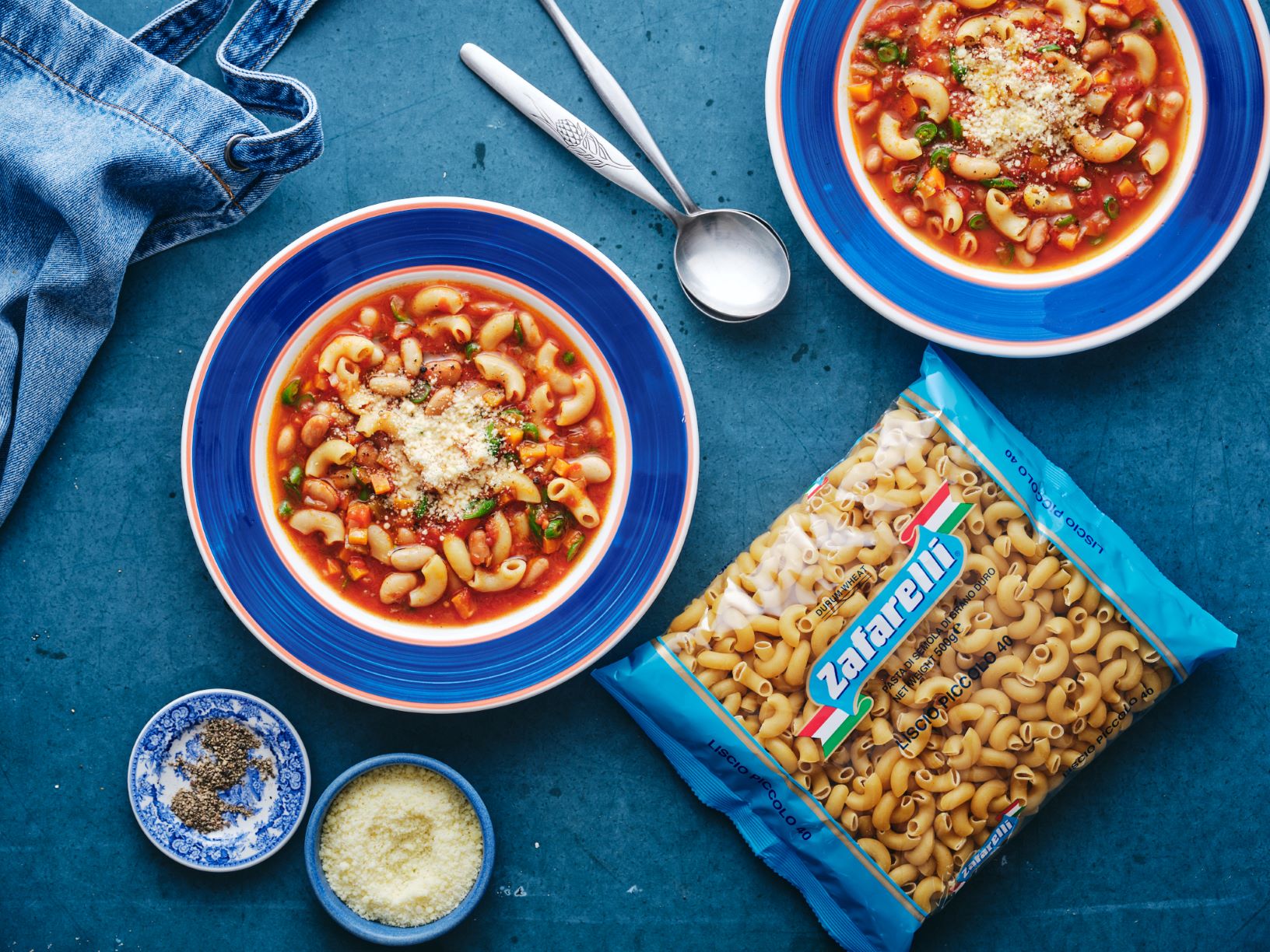 Ingredients
---
Zafarelli Liscio Piccolo
2 tbsp olive oil
1 clove garlic, crushed
1 small onion, peeled and diced
1 tsp ground paprika
1 carrot, peeled and diced
2 stalks celery, diced
400g can crushed tomatoes
2 cups vegetable stock
1 cup water
10 green beans, finely sliced
200g can two-bean mix, drained and rinsed
Salt and pepper to taste
Grated parmesan, to serve
Method
---
Heat the olive oil in a deep saucepan; add garlic, onion and paprika and sauté gently until soft.
Add the carrot and celery; continue to cook for 2 minutes.
Pour in the crushed tomatoes, stock, water, beans and uncooked pasta. Bring to the boil and then reduce heat and simmer for 15 minutes.
Season with salt and pepper and serve with grated parmesan.
TRY THESE OTHER GREAT RECIPES