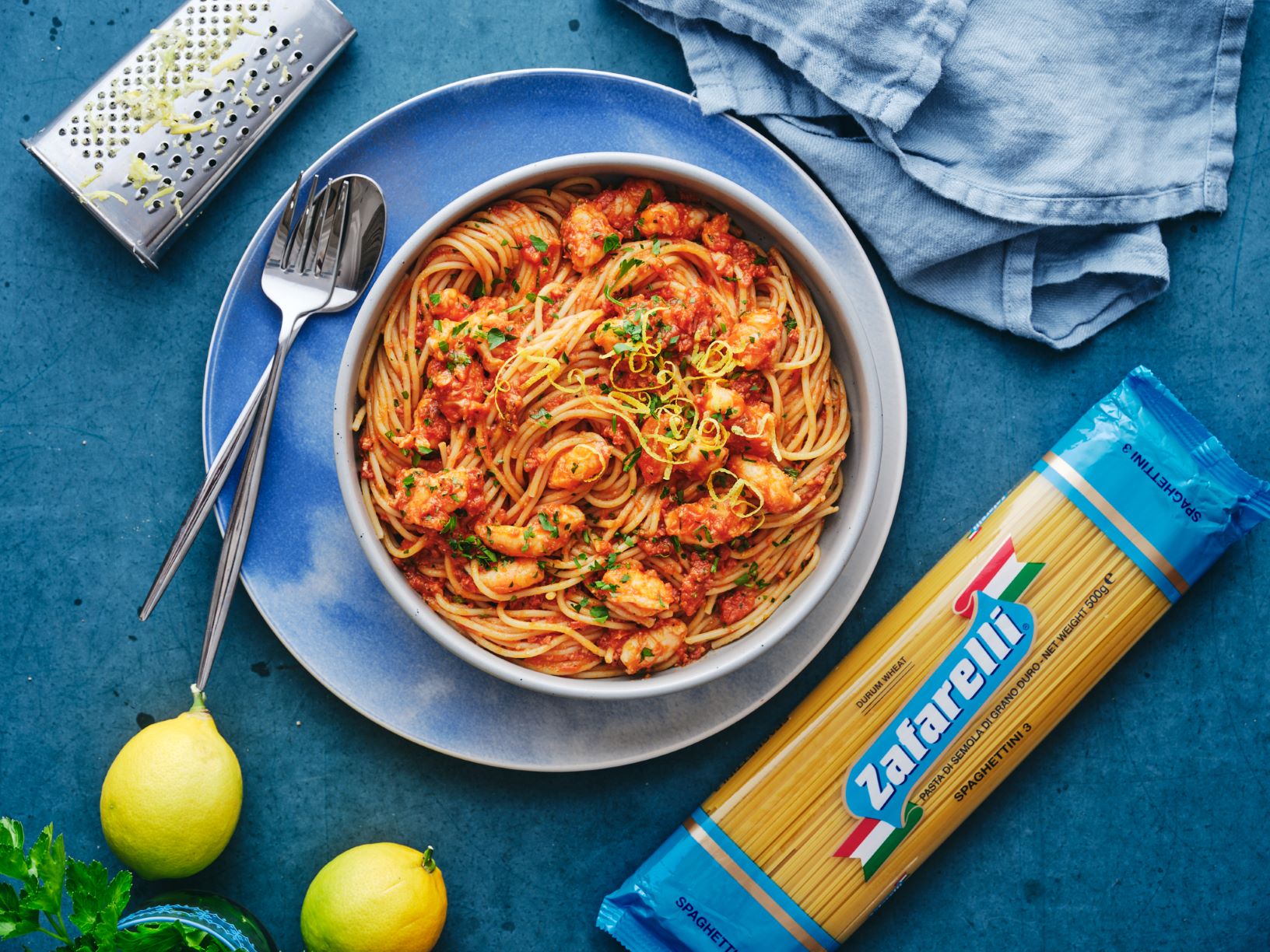 Ingredients
---
Zafarelli Spaghettini 500g
¼ cup olive oil
2 garlic cloves, finely chopped
¼ cup basil, finely chopped
400g green prawn cutlets, deveined, tail removed and coarsely chopped
3tbsp nduja
600g jar of tomato passata
½ lemon, zested
Method
---
In a pot of boiling salted water, cook pasta as per packet directions.
Heat olive oil in pan over medium heat, sauté garlic and basil until fragrant for 1 to 2 minutes.
Then add prawns and nduja, cook for 2 to 3 minutes.
Add passata bring to boil and then reduce to a simmer. Cook for 3 to 4 minutes and season with salt and pepper to taste.
Strain pasta and add to pan and toss through sauce.
Serve and finally sprinkle zest over the top.
TRY THESE OTHER GREAT RECIPES