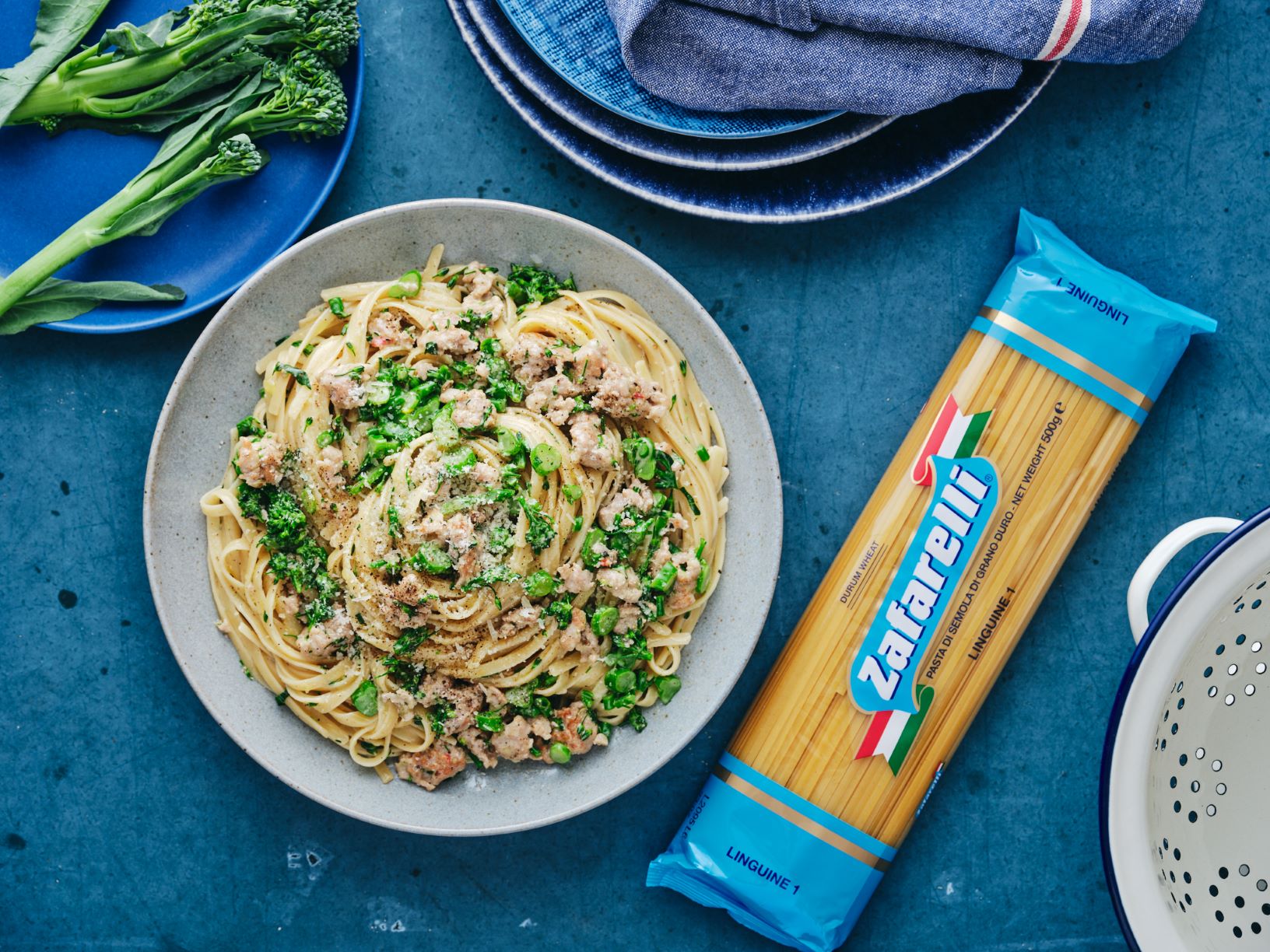 Ingredients
---
Zafarelli Linguine 500g
3 tbsp olive oil
250g Italian style pork sausage, skin removed
1 garlic clove, chopped finely
3 cups of chicken stock
1 bunch broccolini, chopped finely
3 tbsp butter
½ cup grated pecorino
¼ cup flat leaf parsley, chopped
Method
---
In a pot of boiling salted water, cook pasta as per packet directions.
Heat oil in a pan on medium heat, crumble and add sausage and cook for 4 minutes.
Add garlic and cook for 1 minute.
Next add the chicken stock and broccolini. Bring to the boil and cook for 3 minutes.
Add butter, cheese and parsley to pan and mix.
Strain pasta, add to pan and toss to combine.
Finally, season to taste and serve topped with parsley and pecorino.
TRY THESE OTHER GREAT RECIPES