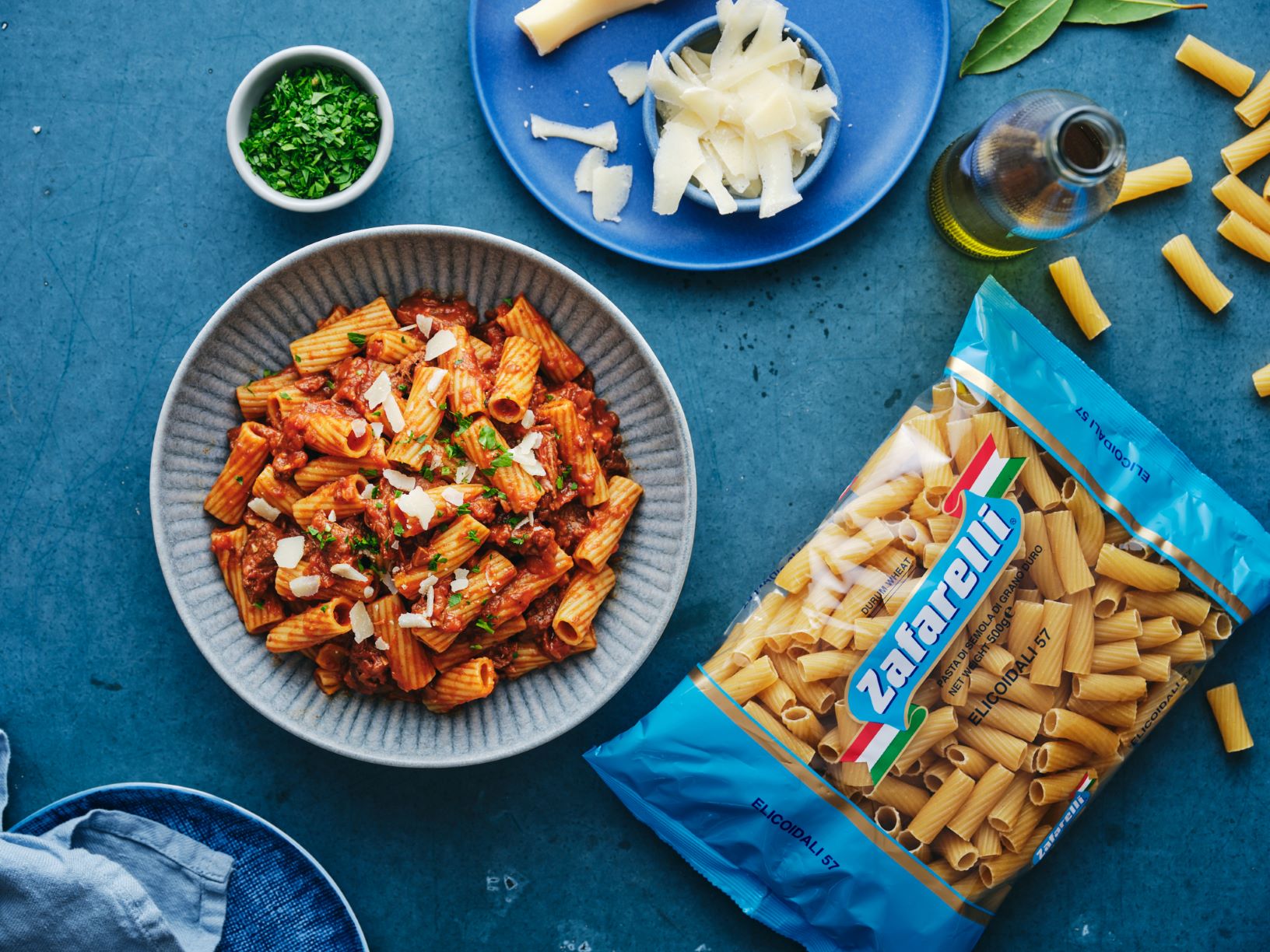 Ingredients
---
Zafarelli Elicoidali 500g
4tbsp olive oil
600g Chuck beef, diced 2cm cube
1 onion, peeled and diced
1 carrot, peeled and grated
½ cup flat leaf parsley & stalks, chopped finely
½ cup porcini mushrooms, soaked in boiling water & chopped finely
1 cup red wine
2 cups chicken stock
1 jar tomato passata
Method
---
In a large pan, heat olive oil on medium to high heat.
Place porcini mushrooms into a bowl, pour enough hot water to cover and set aside.
 Season beef with salt n pepper, add to pan and cook for 2 minutes on each side.
Remove meat and place into a bowl.
Add onion, carrot, ½ amount of parsley and cook for 3 to 5 minutes.
Strain the porcini from the liquid and reserve, add porcini mushrooms to the pan, fry for a further 2 minutes.
Place the meat back into the pan. Pour wine into pan and cook until the liquid is reduced by half.
Then add chicken stock, tomato passata and porcini liquid.
Bring to the boil and reduce heat to a simmer, cook for 1 ½ hrs or until meat is tender and falling apart. Season to taste with salt and pepper.
In a pot of boiling salted water, cook pasta as per packet directions.
Combine cooked pasta with ragu sauce and serve with grated parmesan and remaining parsley.
TRY THESE OTHER GREAT RECIPES