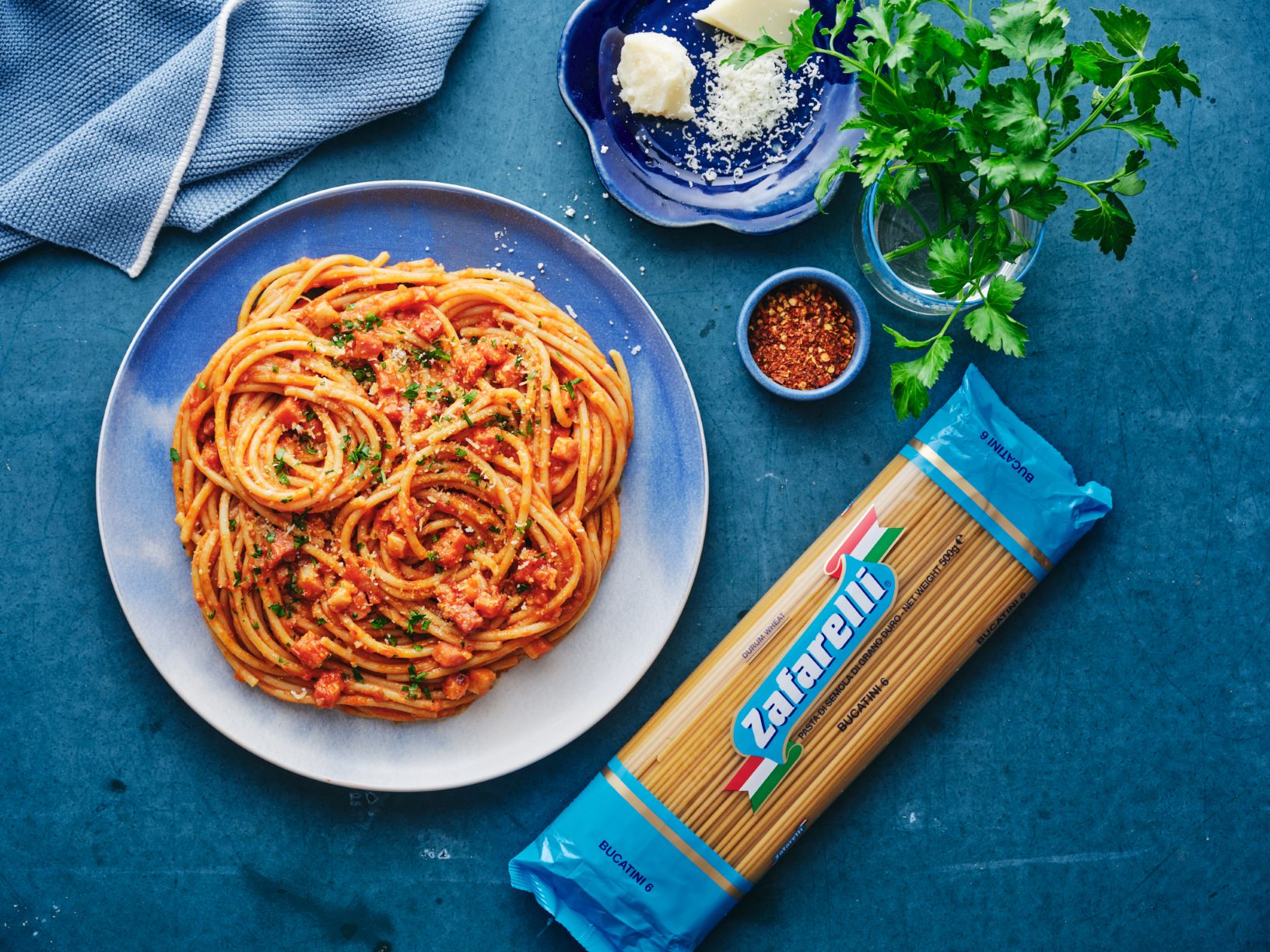 Ingredients
---
Zafarelli Bucatini 500g
3 tbsp extra virgin olive oil
170g pancetta or guanciale, cut into small cubes
1 onion, roughly chopped
1 tsp red chilli flakes
150ml white wine
400g ripe tomatoes, chopped into quarters
small bunch of parsley or basil
pecorino or parmesan, roughly chopped
salt and pepper
Method
---
In a pot of boiling salted water, cook pasta as per packet directions. Retaining ½ cup pasta water before draining.
In a large pan over medium heat, add oil and pancetta and cook for 2 minutes.
Next, add onion and chilli, stirring continuously for a few minutes.
Add white wine and let it evaporate to deglaze the pan.
Pour in tomatoes, add splash of pasta water, and parsley or basil.
Bring to the boil and turn down to a simmer for 20 minutes. Season with salt and pepper.
Add cooked pasta to the pot, add another splash of pasta water if needed and mix to combine.
Serve with freshly grated pecorino, parsley or basil and a drizzle of olive oil.
TRY THESE OTHER GREAT RECIPES