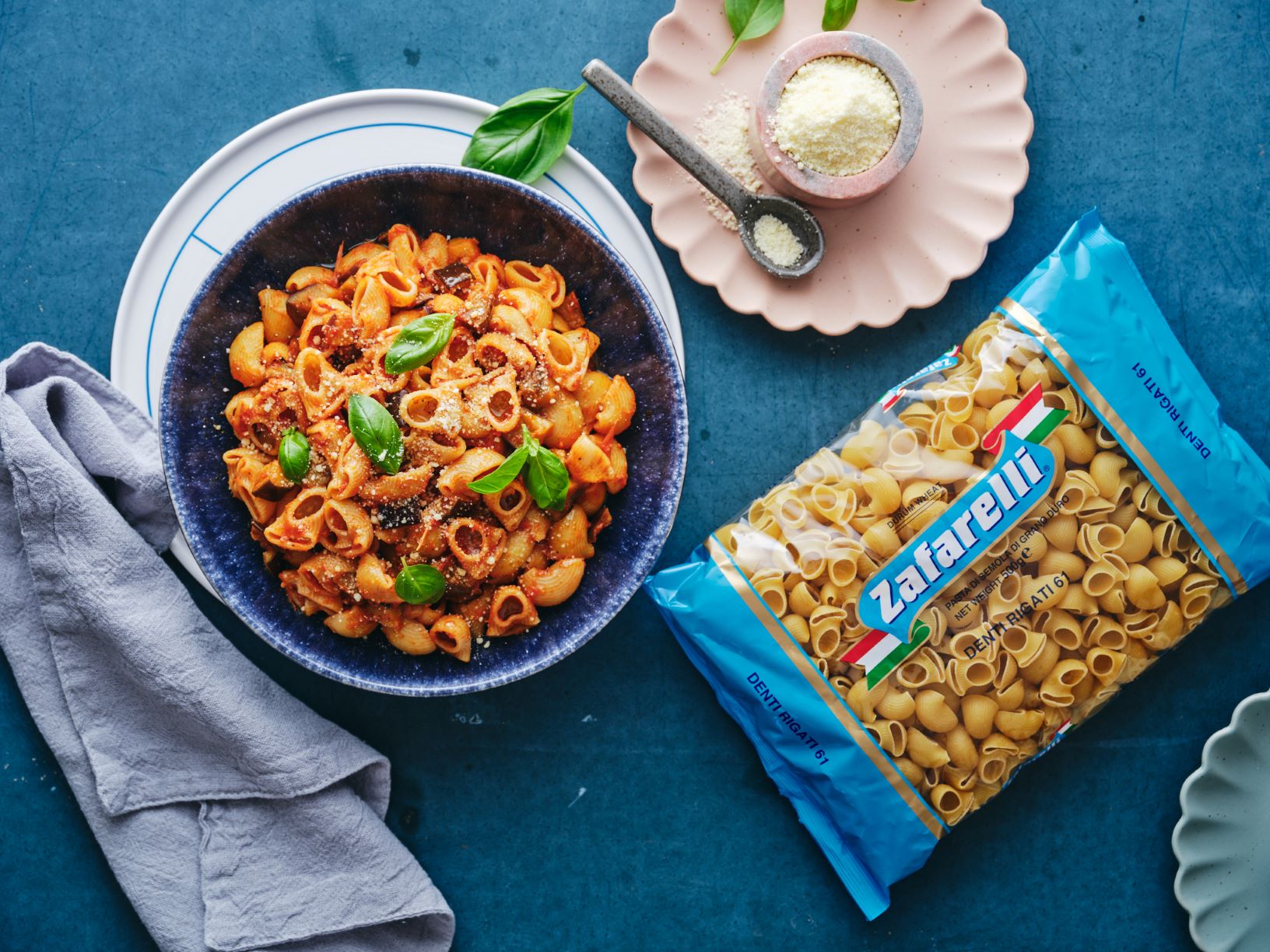 Ingredients
---
Zafarelli Denti Rigati 500g
2 eggplants, cubed
6 tbsp extra-virgin olive oil
3 garlic cloves, minced
400g can peeled or chopped tomatoes
½ a bunch of fresh basil
150g ricotta salata or parmesan cheese
Salt and pepper
Method
---
Preheat the oven to 185˚C.
Toss eggplant with oil, salt and pepper and place on baking tray and roast for 30 minutes or until browned.
Heat oil in a large skillet over medium heat. Add garlic and stir for 1 minute.
Next pour in tomatoes, 200ml of water and season with salt and pepper.
Bring to the boil and reduce to a simmer for about 35 minutes.
Mix through roasted eggplant to the sauce.
In a pot of boiling salted water, cook pasta as per packet directions, reserving 1/3 cup of cooking water.
Add cooked pasta to the sauce and mix gently to combine, adding some of the reserved pasta water if required.
To serve, top with basil and grated ricotta salata.
TRY THESE OTHER GREAT RECIPES