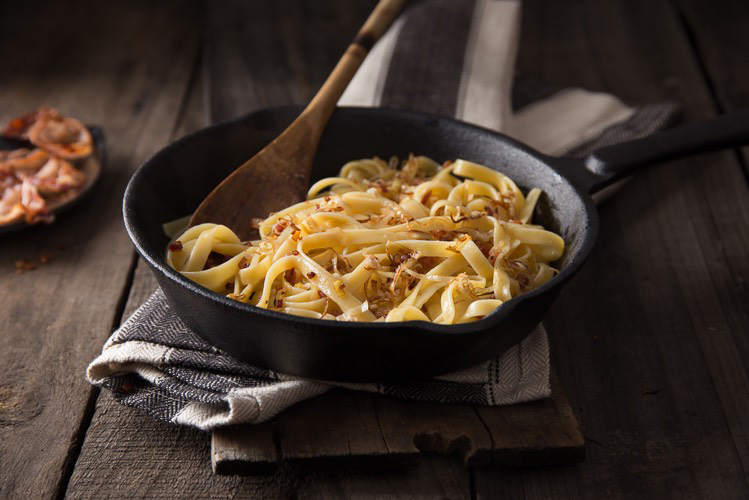 Ingredients
---
1 pack Zafarelli Fettuccine
180g piece pancetta, diced
1 medium leek, washed and sliced
½ cup cream
3 large egg yolks
¾ cup fresh-grated Parmesan cheese
1 tsp salt
Pinch of cracked black pepper
1 tbsp chopped parsley leaves
Method
---
Cook the pasta according to the packet instructions, drain.
Trim and discard root end and tough green top from leek; peel off and discard outer layer.
Meanwhile, in a large frying pan cook the pancetta until fat is rendered and pancetta is crisp and golden, approx 5 minutes. Remove from the pan to a plate lined with kitchen paper. Discard most of the fat from pan. Return the fry pan to the heat and lower heat to medium, add the leek to pan and gently cook till soft.
In a mixing bowl, whisk together cream, egg yolks, cheese, salt, and pepper.
Add the hot pasta to the pan with the leek and pancetta, toss to combine.
Remove from the heat, add the cream mixture, gently mix to coat. Add a little more cream to thin sauce if required.
Serve immediately and sprinkle with parsley.
Preperation Time
10 MINS
TRY THESE OTHER GREAT RECIPES