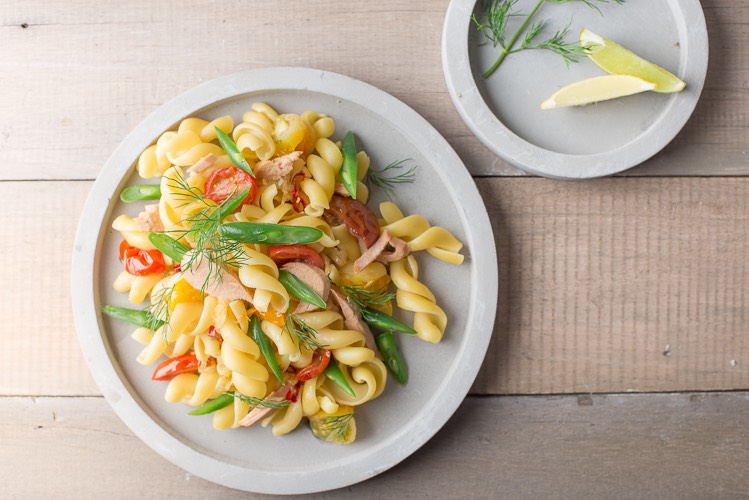 Ingredients
---
1 pkt Zafarelli Fusilli
3 tbsp olive oil
4 golden shallots, peeled and sliced
4 cloves garlic, finely chopped
1 red chilli, sliced
1 punnet of mixed colour cherry tomatoes, halved
4 sprigs fresh thyme, leaves removed
200g fresh green beans, trimmed, cut crossways into 5cm-long pieces
2 x 125g can tuna slices in olive oil
Method
---
Cook the pasta according to the packet instructions, drain.
Meanwhile while the pasta is cooking, heat the olive oil in a large, heavy-based frying pan and gently sauté the shallots, garlic and chilli till soft.
Add tomatoes and thyme and cook until the tomatoes soften and blister. Season to taste
with freshly ground black pepper.
Cook the prepared beans for 2 minutes in the microwave on high.
Add beans to tomato mixture with the cooked pasta and tuna, toss to coat.
Serve immediately.
Preperation Time
10 MINS
TRY THESE OTHER GREAT RECIPES