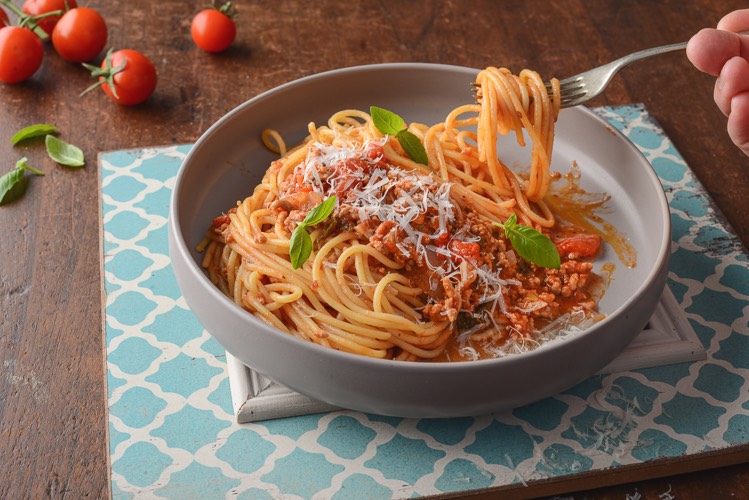 Ingredients
---
1 pkt Zafarelli Spaghetti
1 tbsp olive oil
1 medium brown onion, chopped finely
1 clove garlic, crushed
500g minced pork and veal blend
410g can crushed tomatoes
½ cup tomato paste
½ cup dry red wine (optional)
1 cup water
2 tsp fresh oregano
Salt and pepper to taste
1 tbsp finely shredded fresh basil
Grated parmesan, extra to serve
Method
---
Cook the pasta according to the packet instructions, drain.
Heat oil in large saucepan; cook onion and garlic, stirring, over medium heat until onion is soft.
Add mince to pan; stir constantly over high heat until well browned.
Add undrained tomatoes, tomato paste, wine, water, oregano and season to taste. Bring to a boil; reduce heat. Simmer covered, for a minimum 30 minutes or up to 90 minutes until mince is tender and mixture thickened slightly. Stir through basil.
Mix the sauce through the drained pasta. Add some grated Parmesan and serve with extra cheese if desired.
Preperation Time
15 MINS
TRY THESE OTHER GREAT RECIPES