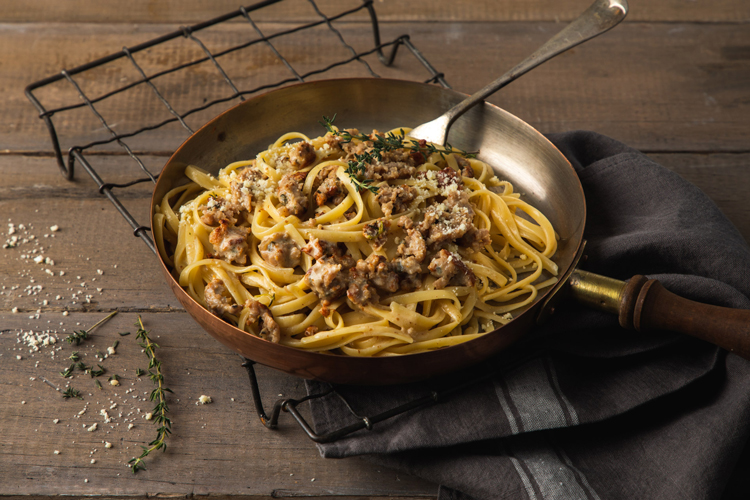 Ingredients
---
1 pkt Zafarelli Linguine
1 tbsp olive oil
1 tbsp butter
2 Italian pork sausages
2 sprigs of fresh thyme
1 litre chicken stock
300ml double cream
Salt and pepper, to season
Grated Pecorino, to garnish
2 truffles, grated (optional)
Method
---
Cook pasta as per packet directions.
Heat olive oil and butter in a frying pan.
Remove the casing from the sausage, crumble meat, and add to the pan. Add the thyme then sauté and break down the sausage mince for 3-5 minutes.
Add stock to the pan and reduce by half. Add cream and salt and pepper to taste.
Spoon pasta into the sauce.
Serve with grated pecorino and grated truffle.
Preperation Time
10 MINS
TRY THESE OTHER GREAT RECIPES