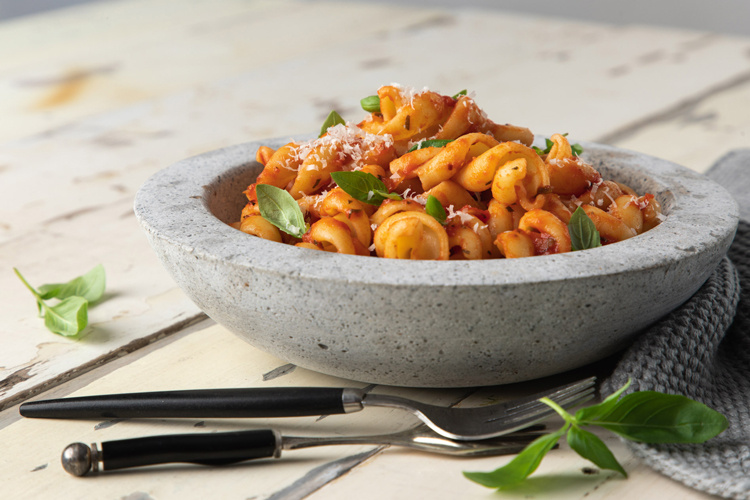 Ingredients
---
1 pkt Zafarelli Fusilli Grandi
1/4 cup olive oil
1/4 cup fresh parsley, chopped
4 garlic cloves, crushed
4 onions, roughly chopped
140g tomato paste
2 tsp dried basil
1 tsp oregano
1/2 tsp chilli flakes, crushed
Salt and cracked black pepper, to taste
2 x 400g cans tomatoes, crushed
Parmesan cheese, to serve
Fresh basil, to serve
Method
---
Cook pasta as per packet directions, drain.
Heat oil in to a large pan on low-medium heat.
Stir in parsley and garlic and cook for 5 minutes.
Add onions and cook a further 10 minutes until caramelized.
Add tomato paste, dried basil, oregano and chilli flakes.
Season generously with salt and pepper. Stir well and cook for 2 minutes.
Add tomatoes and simmer uncovered for 45 minutes on medium heat.
Toss sauce through the pasta and garnish with parmesan cheese and fresh basil.
Preperation Time
15 MINS
TRY THESE OTHER GREAT RECIPES