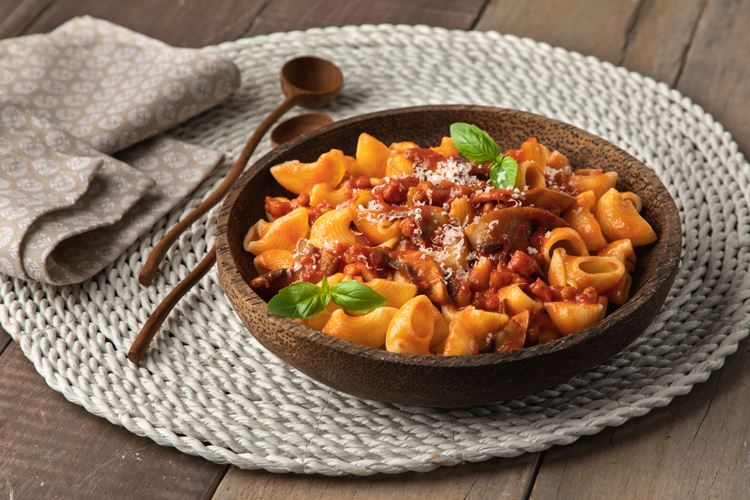 Ingredients
---
1 pkt Zafarelli Denti Rigati
¼ cup olive oil
1 garlic clove, slightly crushed
150g pancetta, diced small
2 celery stalks, diced finely
1 sprig of thyme
4 large field mushrooms, sliced
1 tbsp tomato paste
400g tin of brown lentils, drained and rinsed
700g tomato passata
1 cup chicken stock
1 cup of small basil leaves
Salt & pepper
100g pecorino, grated
Method
---
Heat the oil and garlic in a large pot. Add pancetta, celery, thyme and mushrooms and cook on medium heat for 4 to 5 minutes, stirring occasionally.
Mix the tomato paste into the pot and cook for 1 minute.
Add lentils, tomato passata and stock, then bring to the boil. Once boiled, reduce heat to a simmer.
Next add the pasta to the pot and cook pasta as per packet directions.
Remove the pot with the sauce from the heat and cover for 2 minutes. Remove the garlic and thyme and then tear the basil leaves into the pot.
Add pasta to the sauce and salt & pepper to taste.
Serve with grated pecorino.
Preperation Time
15 MINS
TRY THESE OTHER GREAT RECIPES